Singular Properties
---
Singular Properties
Unique Experiences in Azores
Always aiming to provide unique experiences in each of its units, this hotel group was designed based on values of Authenticity, Exclusivity, Sustainability, and Excellence. This is the passion, vision, and commitment of João and Catarina Reis.
The experience we provide, the unique and autochthonous concept of each Unit and the values we strive for are in perfect symbiosis with the most important thing we feel we have to respect, the nature and authenticity of a unique land called Azores.
---
The Properties
It all started in 2015: planted right on top of Santa Bárbara beach, the
first eco-beach resort in the Azores
was openning.
The starting point was the passion for that black sand beach, which contrasts almost magically with the blue of the ocean.
São Miguel
A dozen meters from the sea-facing south, WHITE is the result of the passion that João and Catarina Reis share for the art of creating unique places in unique environments. The result is to provide an exclusive experience to those who visit us, where time has another rhythm.
São Miguel

Reserved and spacious, La Maison is 50 meters outside the unit and offers 400m2 of area with swimming pool, croquet field and kids' playground. It is the perfect accommodation larger families or for a group of friends searching for a unique place.
São Miguel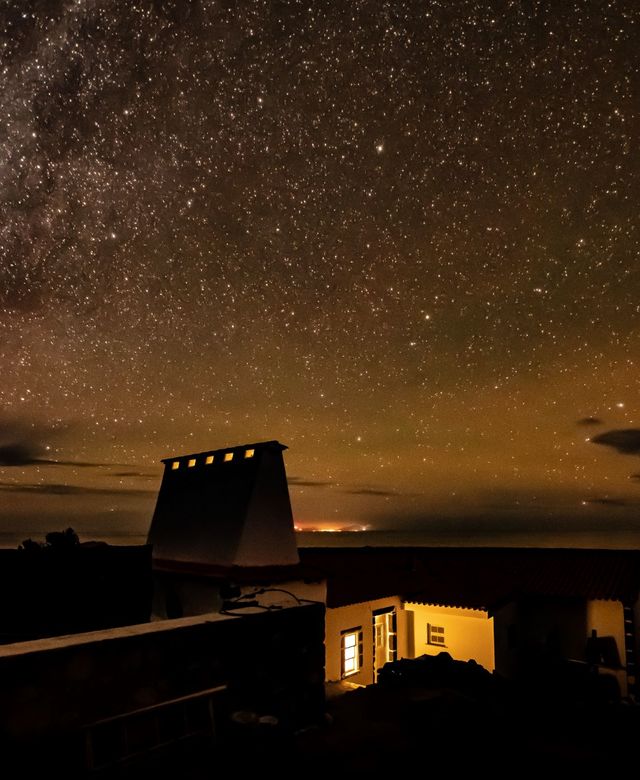 It is located on the island of São Jorge, more precisely in the wonderful Fajã de Santo Cristo, a UNESCO heritage site and in full harmony with the concepts of authenticity, exclusivity, sustainability, and excellence that define the Singular Properties Group.
São Jorge

Singulars Properties
Five year after the opening of the first hotel on the island of São Miguel, the Singular Properties Group asserts itself as a differentiating project, which is positioned at the forefront of world hospitality.